During Asian American Pacific Islander (AAPI) Heritage Month this May, TCNJ's Pan-Asian Alliance (PAA) student group, in collaboration with the College's Office of Intercultural Affairs, presented the 2nd Annual PAA Talks in Mayo Concert Hall. The goal of this event was to work to amplify Asian American voices at TCNJ and to give community members an opportunity and platform to speak about their experiences as part of the AAPI community. Two out of the five speakers this year were engineering students from the Department of Biomedical Engineering. Sophomore Allen Hong and first-year Noverah Adeen shared their personal stories with the TCNJ community.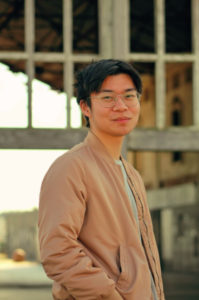 Allen Hong BME '24: 
PAA Talks Topic: My identity as a first generation American & navigating family dynamics
Allen shared his experiences as a first-generation Asian American with the unique experience of growing up in a Chinese restaurant. These experiences shaped several of Allen's journeys throughout his childhood going into college. His perception of how his parents expressed their love for him transformed. He finally realized that their love languages were hardwork and dedication. "The gift that my parents gave me wasn't a new car or a new watch, it was the gift to choose how I wanted to live my life. A gift that was never available to them." 
What does being Asian American in college mean to you?
Being Asian American in college symbolizes a dramatic shift in my identity for me. Involvement in the cultural organizations such as the Asian American Association and joining the overall PAA community unlocked several new experiences and aspects of my cultural identity that I hadn't experienced before. I've learned to be proud to be a part of the AAPI community and to be an active voice. Ultimately, my identity as an Asian American is intertwined with my identity as a first-generation student and as a hopeful future engineer. Balancing these identities has led me to undergo personal growth as a well-rounded individual in my academics and as a member of the campus community.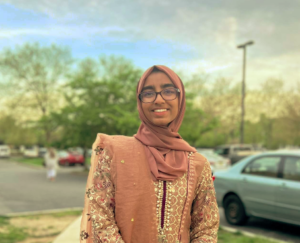 Noverah Adeen BME '25
PAA Talks Topic: Reconciling my Indian & American identities
"I talked about my journey of unapologetically embracing my Indian and American identity by overcoming obstacles including  lack of representation, acceptance, and others' negative perceptions of my culture, and learning what being Indian American means to me personally. I talk about my realization that I can make a positive impact for other people in my community by consistently being authentic and proud of my cultural identity."
What does being Asian American in college mean to you?
Being South Asian in college to me means learning to pave new paths for myself by showing up for myself in spaces where I am a minority, and not avoiding opportunities or experiences due to this fact. I think a lot of people of color can feel like they are the first, or are alone in their academic journey, and thus learn to tap into their inner strength to continue taking steps forward. Similarly, engineering is a STEM discipline that requires thinking and creativity to pave the way to new ideas and scientific endeavors. While I don't know where my journey in the STEM field will lead me, there is so much intersection and uncharted area in the STEM field that I'm excited to learn and discover.
– Anisa Lateef '22
If you are an engineering student and did something awesome you want us to know about, email us at: soengweb@tcnj.edu.