Congratulations to the CrystalCost and Kinetic Art Display teams who have made it to the finals of the 2023 Mayo Business Plan Competition! The final round will take place on March 29th at 5:00pm in the Mayo Concert Hall. First place will receive $30,000, while second and third place will receive $20,000 and $10,000, respectively. Here's how the groups got their start:
CrystalCost began as a vision to solve the financial burden of healthcare inequity in the current digital world. Nitya Devisetti, Pooja Singamneni, and Hajer Ali formed a team after initially meeting at the Mayo Business Plan Competition (MBPC) Information Session. They formed a team after quickly realizing their shared passion and belief that healthcare is a universal right. After months of interdisciplinary research on the ins and outs of the healthcare system, engineered technology tools, and more, the team crafted a solution that can help bring down the high costs of healthcare. Through their hard work and dedication, the team was able to develop a creative approach to making healthcare more accessible and affordable. The bond between the three team members strengthened as they worked together to bring their idea to life. With their strong commitment, creativity, and teamwork, CrystalCost is one step closer to becoming reality. In time, they hope to bring the product to life and make a positive impact on people's lives around the world.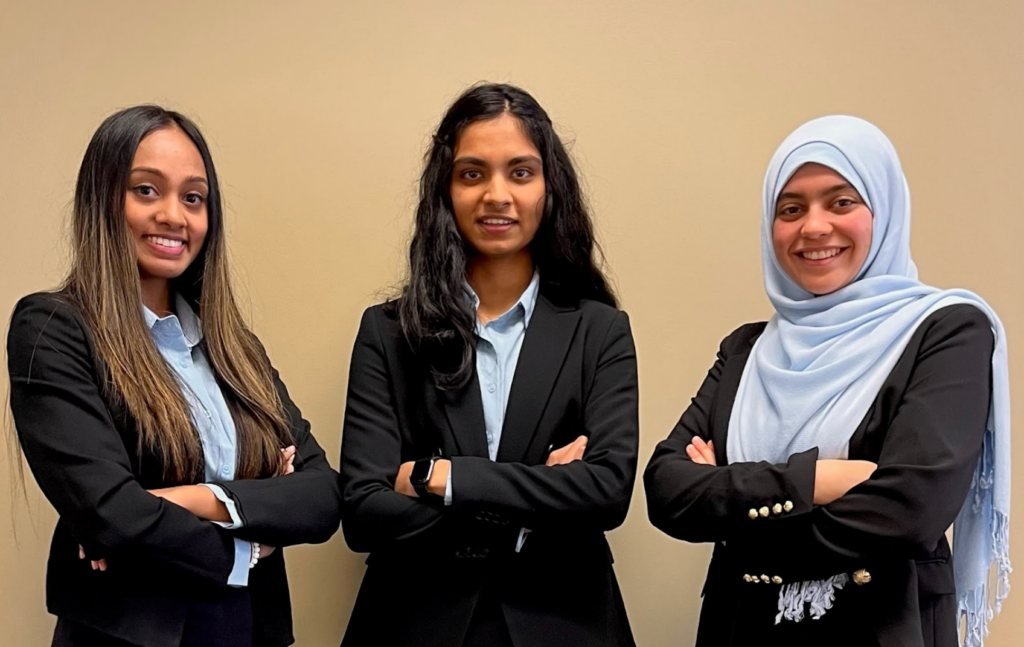 The Kinetic Art Display team was formed as a mechanical engineering senior design project entitled Rotating Display Case. Reid Carrico, Tyler Fedorko, and Nicolas Moriello were selected by project advisor Professor Bijan Sepahpour and tasked to design and develop a working prototype of a rotating display case that would be implemented within the School of Engineering as a unique way to display the school's highest achievements through the utilization of kinetic art. Each member has experience in the design of mechanisms which led to the creation of a modification of an already existing intermittent rotation mechanism to be utilized in display units. After discussing the wide market of what this product could appeal to, the team entered in the Mayo Business Plan Competition and took on Madison Donohue, a senior business major, to lead the development of the business plan. What started as a unique way of displaying the School of Engineering's achievements has developed into a business that can change the way the world visualizes products in the market.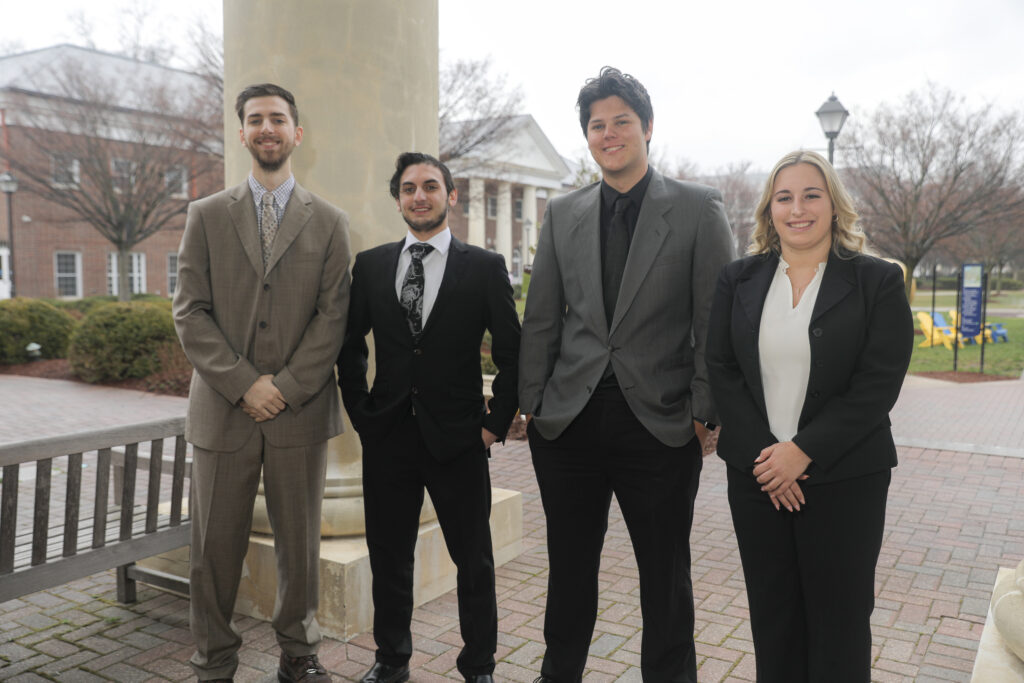 Best of luck to both teams!
-Matthew Kaufman '25